How to manage your website contact form
Your maxqsoft website was designed using WordPress. WordPress is difficult for beginners so the DIVI theme was utilize to make updating your website a piece of cake. Follow the easy steps out lined in the videos instructions and learn how to manage your website contact form.
The Divi Contact Form Module
How to add, configure and customize the Divi contact form module.
Communication is the cornerstone of any business. With Divi, you can easily add contact forms to any part of your website.

VIEW A LIVE DEMO OF THIS MODULE
How To Add A Contact Form Module To Your Page
Before you can add a contact form module to your page, you will first need to jump into the Divi Builder. Once the Divi Theme has been installed on your website, you will notice a Use Divi Builder button above the post editor every time you are building a new page. Clicking this button will enable the Divi Builder, giving you access to all of the Divi Builder's modules. Next, click the Use Visual Builder button to launch the builder in Visual Mode. You can also click the Enable Visual Builder button when browsing your website on the front end if you are logged in to your WordPress Dashboard.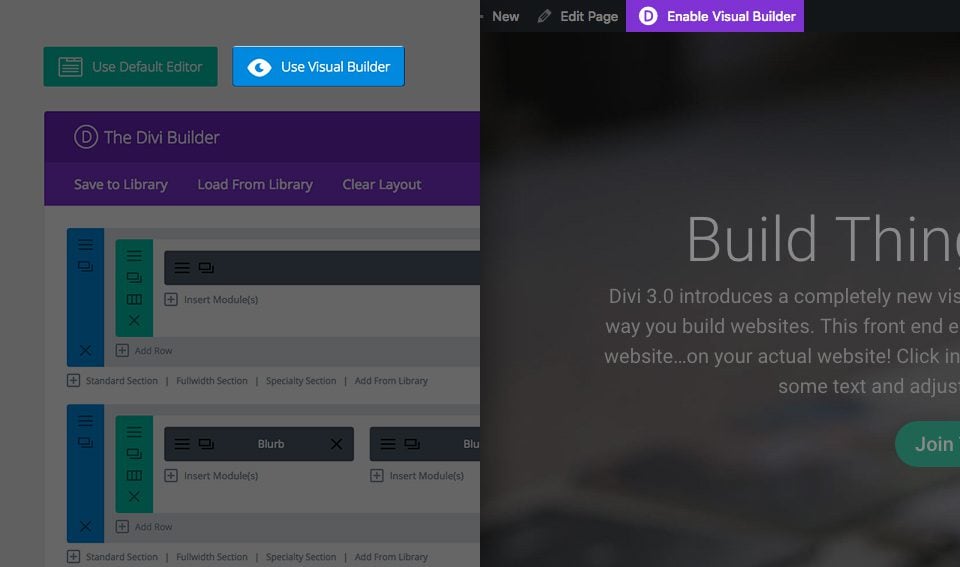 Once you have entered the Visual Builder, you can click the gray plus button to add a new module to your page. New modules can only be added inside of Rows. If you are starting a new page, don't forget to add a row to your page first. We have some great tutorials about how to use Divi's row and section elements.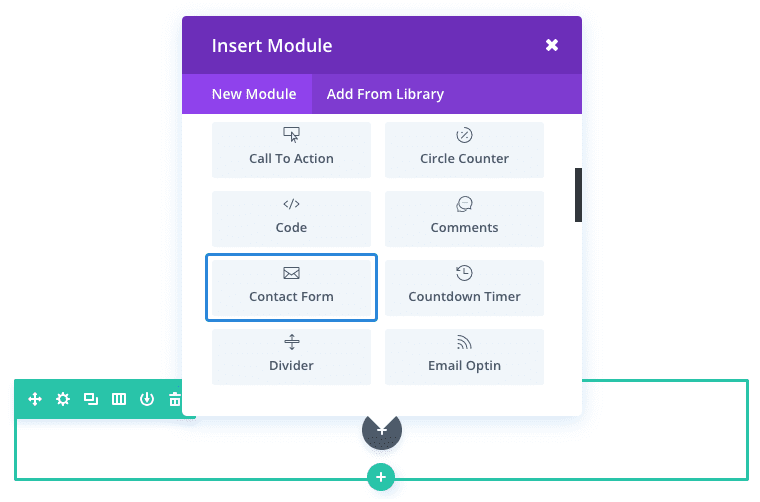 Locate the contact form module within the list of modules and click it to add it to your page. The module list is searchable, which means you can also type the word "contact form" and then click enter to automatically find and add the contact form module! Once the module has been added, you will be greeted with the module's list of options. These options are separated into three main groups: Content, Design and Advanced.
Use Case Example: Adding a Contact Form to a Contact Page
The first place you should consider putting a contact form on your website is, of course, the contact page. A well designed contact page is essential to increase conversions and spark new business.
For this example I'm going to show you how to add a contact form to a contact page.
With the growing popularity of online shopping, it's essential for small business owners to have an ecommerce website store to remain competitive.
read more
Learn how to manage and update your Maxqsoft website.
Your maxqsoft website was created using the wordpress content management system. WordPress is difficult for beginners, so the DIVI theme was utilize to make updating your website a piece of cake.